A Brief History of How We Got to Electronic Prior Authorization
 |  Jessica Behrendsen
At CoverMyMeds, we deal with prior authorization (PA) on a daily basis and spend a lot of time brainstorming how to make the process as efficient as possible. Which begs the question of "where did it all begin?" Have insurance companies always required a review process for specific medications, procedures and services? Day in and day out we work to perfect a system; therefore, it is imperative we know as much as we can about its genesis.
So, we put on our reading glasses and dug in to some interesting history surrounding the subject.
Where did it begin?
The history of PA itself is difficult to track, but by connecting the dots, we can follow its predecessor, utilization review (UR) and gather ideas and facts of how we got where we are today.
However, to understand UR, which began in earnest in the 1960s after the passage of Medicare and Medicaid legislation, we need to go back even further to the advent of modern American health insurance, particularly employer-based health insurance, and take a high-level look at its origin.
Employer-based health insurance
At first glance, it's easy to assume the landscape of America's healthcare system has been in place since the founding of our country. The truth is, the beginnings of what health insurance looks like today came about not that long ago. As early as the turn of the 20th century, rail, mining and lumber companies enacted worker's compensation insurance to avoid liability for lawsuits caused by on-the-job injuries (which were extremely common in that line of work).1
Additionally, many companies employed an on-staff physician to provide care for sick workers; thus, taking the burden off the employee and alleviating the need for fee-for-service. Workers would pay a fee every month (usually around $1) and doctor's visits were covered for them and often their whole family.2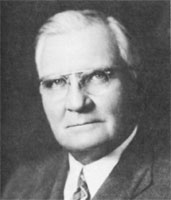 In 1929, Justin Ford Kimball, vice president of Baylor University, wanted to implement a similar process for his teaching staff, kicking off the true beginnings of employer-based health insurance and the advent of what we now refer to as Blue Cross.3 Early on, educators could pay 50 cents a month or 6 dollars a year to cover medical costs.4
Between 1920 and 1965, many of the problematic pieces of managing benefit costs were identified, but not fixed; elements including, payments to healthcare providers, limits to resources, benefit plan design and, of course, utilization management and review.5
Health care shifts to a clinical setting
By the mid-1950s, with more and more Americans gaining access to healthcare through their employer's insurance plans, hospitals were finding themselves busier than ever.6 Advancements in technology and surgery techniques increased bed and head counts, individuals were starting to survive illnesses for longer periods of time due to these advancements and childbirth in a hospital was now the norm instead of the exception.
While doctors were still visiting patients in their homes, hospitals and physician's private offices were becoming more comforting to the American psyche, and no longer brought to mind an unsanitary place where only the very sick could be found.
Utilization Review
With the increase in people utilizing their local hospitals, came the misuse. Hospitals began setting up their own process of reviewing admissions against specific criteria of "medical necessity." A typical UR consisted of at least two hospital physicians reviewing claims and investigating any irregularities in patient care. At the time, it was directed more at the behavior of other physicians, rather than the patient. A doctor who admitted a patient for a procedure that most doctors would consider outpatient, would be up for utilization review in an attempt to limit unnecessary hospital stays and cut costs.
Physicians, unsurprisingly, pushed back. At the time, there was no technology like electronic health record (EHR) systems or computer software that could track data from similar cases involving other patients, creating limited visibility for the physician and eliminating any perspective they could have to apply any standards to determine if a patient should be admitted to a hospital or not. Additionally, they were doctors — their profession was to treat patients, not concern themselves with bureaucracy or whether or not their care decisions were justifiable.
"It is simply disgraceful to have doctors in a hospital doing claims administration, such as is suggested under Medicare, looking at long reams of paper, and worrying about use [utilization]."
― Walter J. McNerney, President, Blue Cross Association (1966)
At this point, individual health plans, including Medicare, began to step in more and more to develop standards around UR and ensuring continuity in care standards and regulating costs.
Today's Landscape
Currently, the idea of UR and PA is much broader than whether or not a hospital stay should be covered and it's certainly not intended as a way to tell physicians how to do their job, since technology and interoperability have reached a place where physicians have more insight than ever into what direction to drive a patient's care and therapy. Yet, we still have PA as a method of review for medication, services and procedures.
The good news is: health plans and physicians alike want to ensure a patient is getting the care they need and being prescribed the most clinically effective and safest medication for their illness, and (bonus!) we now have the technology to expedite and communicate PA, in real-time through electronic prior authorization.
By utilizing CoverMyMeds' ePA solution, modern providers and their staff are able to achieve this, and get the proper medication in the hands of patients more quickly. We've come a long way.
At CoverMyMeds, we're in the business of innovation for the sake of the patient, and to continue to get where we need to go, it's important to see where it all began.
Complete reference list:
The bulk of the information in this piece came from "The Blues: A History of the Blue Cross and Blue Shield System" by Robert Cunningham and Robert M. Cunniningham Jr., which I urge you to read to learn more about the intricacies of modern American health insurance.
"The Blues: A History of the Blue Cross and Blue Shield System" by Robert Cunningham and Robert M. Cunningham Jr., Northern Illinois University Press (1997)
"The Blues: A History of the Blue Cross and Blue Shield System" by Robert Cunningham and Robert M. Cunningham Jr., Northern Illinois University Press (1997)
"The Blues: A History of the Blue Cross and Blue Shield System" by Robert Cunningham and Robert M. Cunningham Jr., Northern Illinois University Press (1997)
"The Blues: A History of the Blue Cross and Blue Shield System" by Robert Cunningham and Robert M. Cunningham Jr., Northern Illinois University Press (1997)
David R. Schoech, Dr. Robert Haneke, Chad Ullom, Dr. Jim Garrelts, Michael Lonergan, Dr. John Worden, Nancy Kirk, Debra Billingsley (January 2013). Study on Electronic Transmission of Prior Authorization and Step Therapy Protocols (PDF) (Report). Kansas Board of Pharmacies. Retrieved 15 May 2014.
Prior Authorization for Safety, Not Just for Economy
Health Insurance Association of America (1987); Somers and Somers (1961); Starr (1982); U.S. Department of Health, Education, and Welfare (1976); and Wilson and Neuhauser (1974).