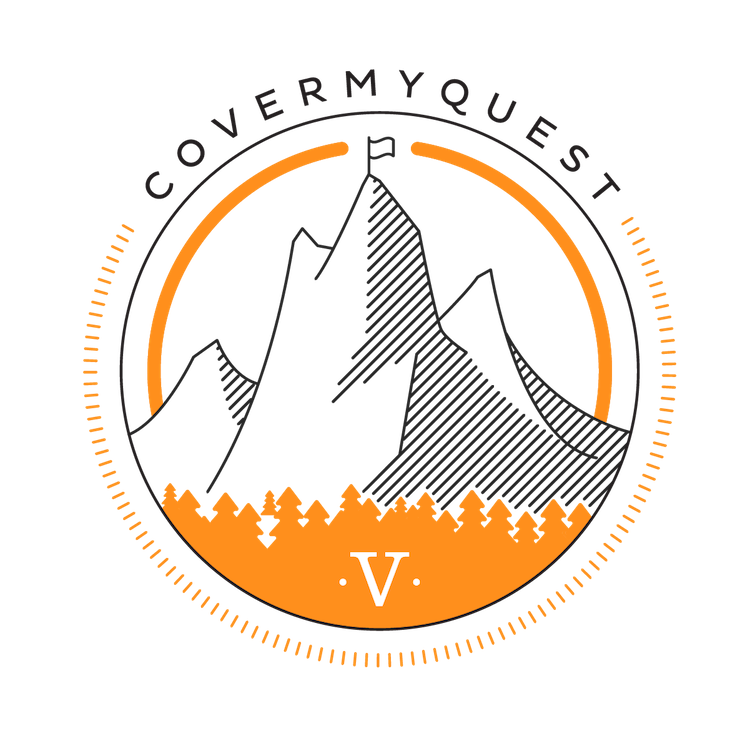 Winners of the 2017 CoverMyQuest
 |  Mike Bukach
Being a judge for CoverMyQuest (CMQ) is not an easy task. Having won last year, the CMQ'17 judges ventured into the week with a good understanding of how to land a winning presentation. But being on the other side of the table—judging more than 85 stellar presentations where lifelong dreams, goals and passions are shared—and having to select eight winners from a group of folks who have shared personal journeys is almost impossible.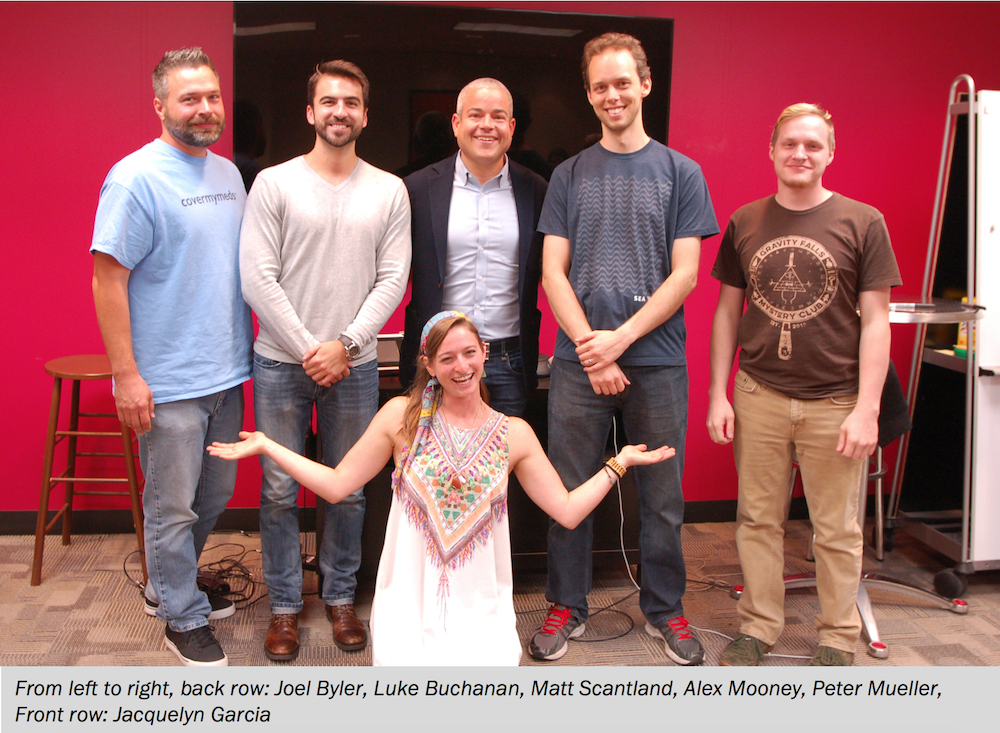 Here's what the judging panel had to say about the week:
Jacquelyn Garcia
Though it was extremely difficult to pick just eight winners, it was an immense privilege to be a CMQ judge. It was an excellent reminder that we work with an incredibly inspiring community of people here at CoverMyMeds. I want to extend a heartfelt thanks to all of our coworkers who shared with us a piece of their lives in their pitches.
Peter Mueller
On the one hand, it was an honor to be a part of making these people's Quests a reality, and I'd love to do it again. On the other hand, it was very difficult to pick the winners, and I'm glad I don't ever have to do it again.
Joel Byler
I've never been through so many emotions! The week started with excited anticipation—then came inspiration and joy, followed by a feeling of shock and sadness along with a touch of helplessness. And then there was even some embarrassment. In the end, we came full circle and there was much joy and excitement in the winners' eyes. I'm proud to have had the chance to be a part of such an amazing program and cannot wait to see what happens next for CoverMyQuest and this year's grant winners!
Luke Buchanan
CoverMyQuest, from the beginning, has been an experience unlike any other. While it did afford me the ability to realize a dream, the most unexpected part was that being a CoverMyQuest judge is the most rewarding aspect of the whole experience. The opportunity to sit in front of my coworkers and listen to their incredible ideas, triumphs and dreams is humbling, inspiring and truly unforgettable.
Alex Mooney
Hearing more about what is important to my coworkers has been extremely rewarding, although it left me with a lingering feeling of guilt over not being able to fund all of them. It is my sincere hope that everyone will find a way to make their quests happen without the prize money, because we heard so many ideas that were too good to be put on hold until next year's CMQ!
This year, with a gracious monetary match from McKesson that essentially doubled our CoverMyQuest grant offering, we were able to bump the total number of our winners from five to eight, and increase the mini-grants from $3,500 to $4,000 for each winner! Here are the winners of the fifth installment of CoverMyQuest: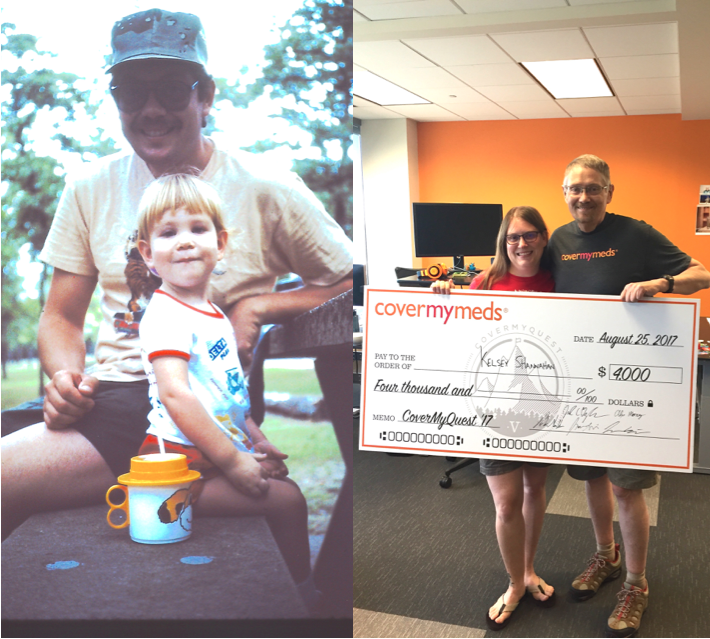 Kelsey Shannahan
When I was a kid, my dad promised to take me to Canada when I was older and we'd hike on the glaciers. He got sick before that happened and hasn't been able to go camping for a long time. Now that his health has recently improved, my quest is to take my mom and dad back to Canada and see the glaciers and all the places they told me about while I was growing up.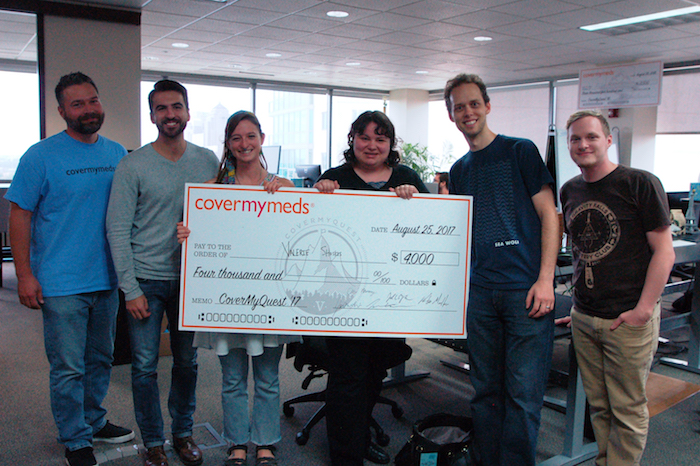 Valerie Shoskes
My roommate is female-to-male (ftm) trans. My quest is to use the mini-grant for his medical treatments and legal fees to get his gender changed legally, and to afford his hormone treatments so he can be more comfortable in his body.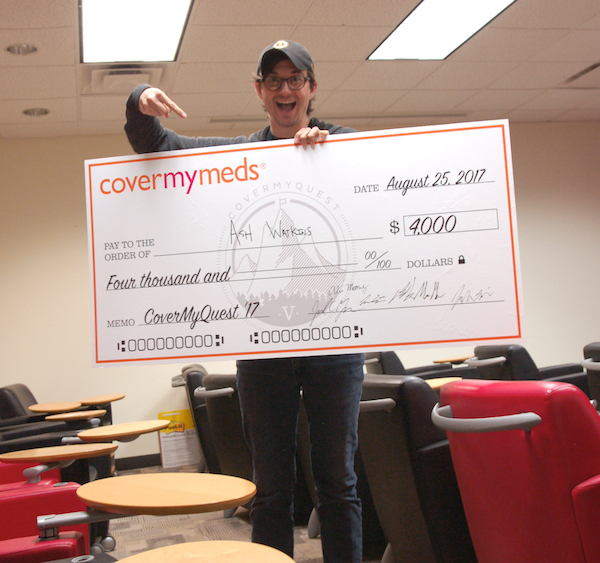 Ash Watkins
My quest is to build a chopper motorcycle. I will be teaming with Ohio motorcycle shops to source and fab parts, then entering it in an Ohio bike show upon completion. I created an Instagram account and YouTube channel to document my progress, explain situations, and hopefully even introduce motorcycle culture to those that don't know yet how amazing two wheels can be!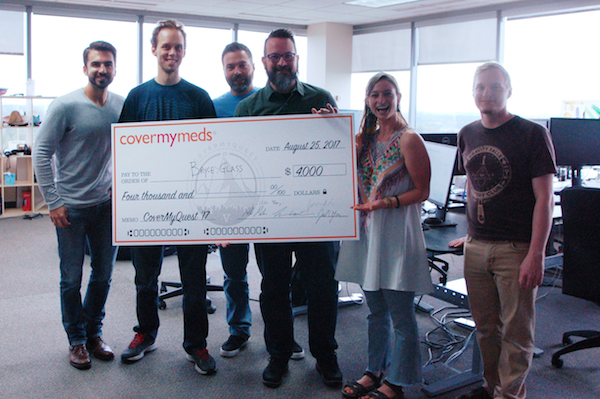 Bryce Glass
I will join the Columbus Idea Foundry, to learn the skills necessary to fabricate, from scratch, a modern-day 17' yurt (a traditional Mongolian nomadic dwelling structure). I will then build the yurt on a farm in the hills of Southeast Ohio, where it will become a year-round destination for my family to camp and reflect.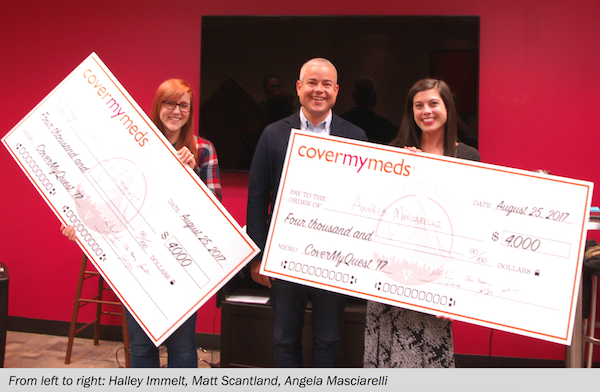 Halley Immelt
I am using the CoverMyQuest mini-grant to set up a pottery studio in my home. I plan to produce pottery that I can sell online and donate to the CoverMyMeds coffee mug collection, and to eventually pursue teaching ceramics classes on weekends.
Angela Masciarelli
For my quest, I am going to partner with MMG to create and sell branded neckties to help raise money and awareness for the Lupus Foundation of America, Greater Ohio Chapter. Each tie will also include an educational postcard with additional information about the disease, Foundation and how to become involved, and 100% of proceeds from tie sales will be donated to the organization. In 2013, my mom was diagnosed with lupus (a chronic, autoimmune disease with no known specific cause or cure). The Lupus Foundation of America, Greater Ohio Chapter was instrumental in helping her understand and manage her disease, and continues to serve as an incredible support system for patients and their families throughout Ohio.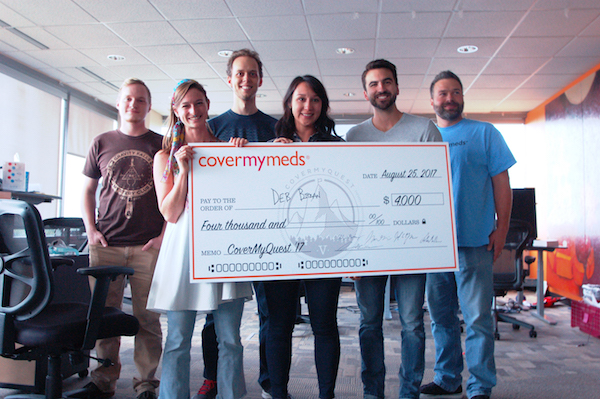 Deb Bitzan
My mom has spent her whole life caring for others, and I wanted to give her the opportunity to go home to South Korea to say "goodbye" to her mother, who passed in 2013. She has only been home twice in 30 years (1996 and 2008) due to financial/personal hardship and logistical obstacles. I've never been to South Korea, and am looking forward to keeping her company, experiencing a place that has been integral to my upbringing and meeting my 30+ aunts, uncles and cousins.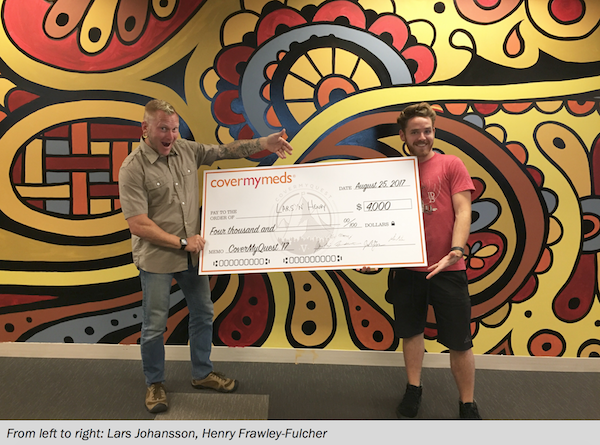 Henry Frawley-Fulcher + Lars Johansson
We are taking on the Rickshaw Run, an epic two-week, 3,000km race across India—in a small, unreliable, motorized vehicle known as a rickshaw. Follow us on our adventure, and help us raise money for Doctors Without Borders to help people in India get the medical attention they need to live healthy lives.
Thank you to everyone who shared their stories and embraced the challenge of presenting in front of our judges! And to our judges, thank you for a civil, fair (yet emotional) deliberation. As the sun sets on yet another Quest, we look forward to following and sharing the adventures of this year's Questers!
Stay up to date on what's trending in healthcare